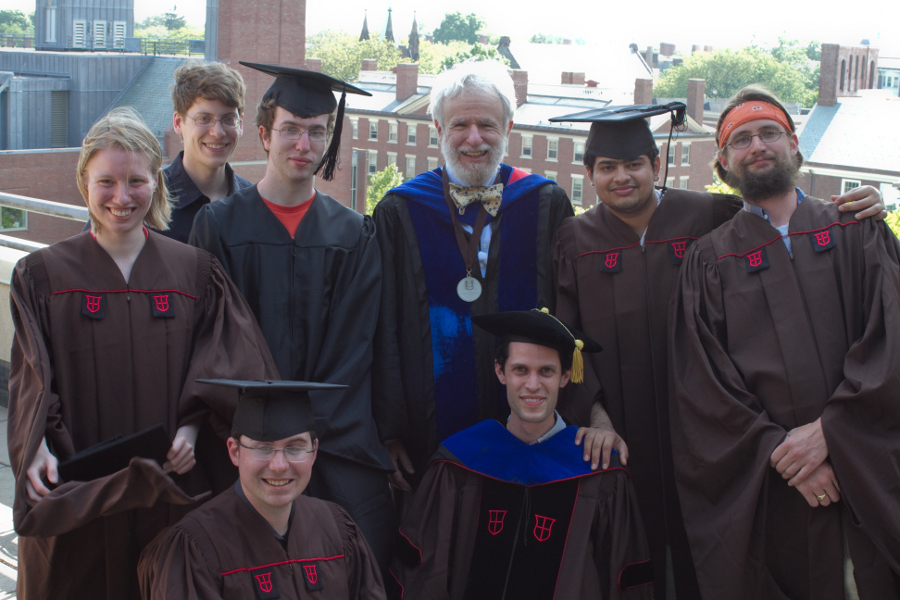 Front, left to right: Paul O'Leary McCann, Micha Elsner. Second row: Rebecca Mason, Evan Donahue, Eugene Charniak, Deepak Santhanam, Benjamin Swanson. Third row: Stu Black.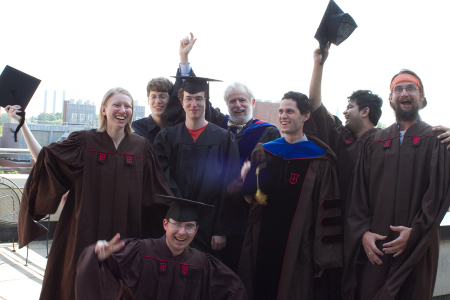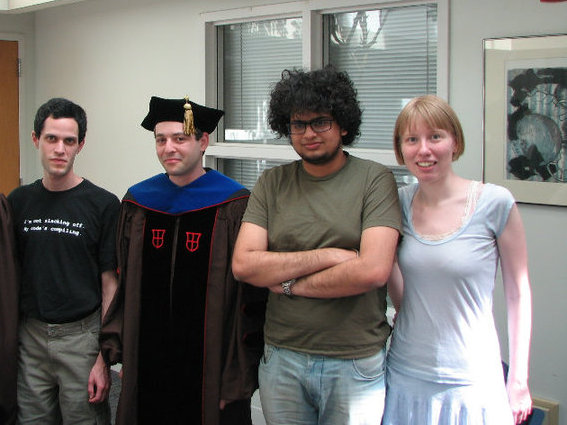 Left to right: Micha Elsner, David McClosky, Deepak Santhanam, Rebecca Mason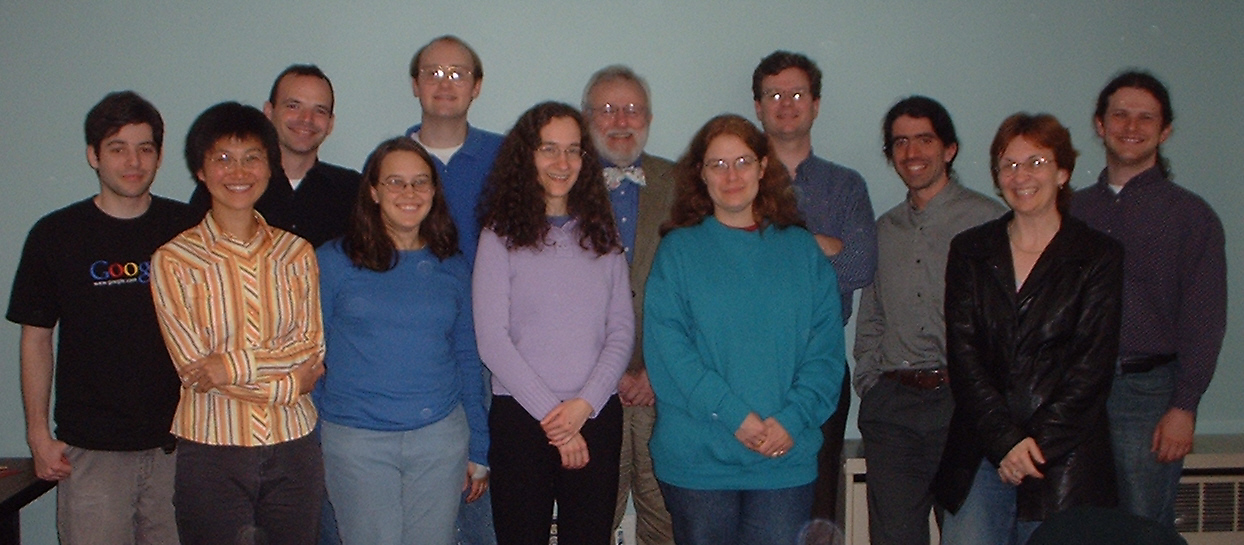 Reunion May 27, 2005. Left to right: David McClosky, Yang Liu (ICSI), Matt Lease, Jenine Turner, Will Headen, Sharon Goldwater, Eugene Charniak, Heidi Fox, Brian Roark (OHSU), Jeremy Kahn (UW), Mary Harper (Purdue), Alex Vasserman

Just missed the picture: Mark Johnson and Massimiliano Ciaramita (Laboratory for Applied Ontology, IT)

Off by a day: John Hale (Michigan State), Keith Hall (JHU), and Don Engel (UPenn)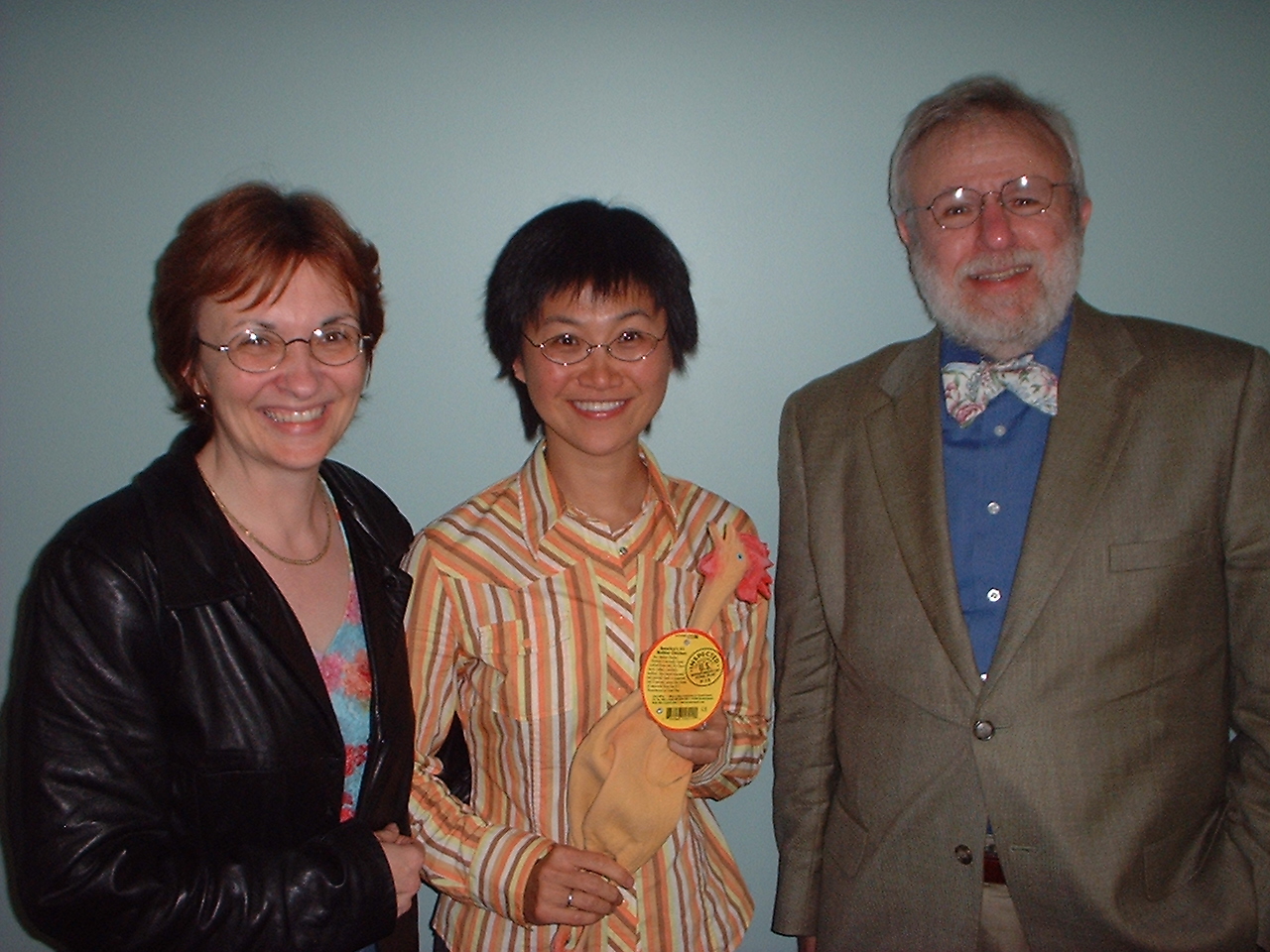 Mary continues the Brown tradition by proudly bestowing the congratulatory PhD rubber chicken upon her former student, Yang, who completed her degree last year. The distinguished history of the PhD rubber chicken was documented by Eugene in a
recent issue
of
Conduit!
.
---
Last update: Friday, October 25 2013, 02:16 PM